Summer in TechnoMagicLand: Discover the World of Science and Technology
12.07.2023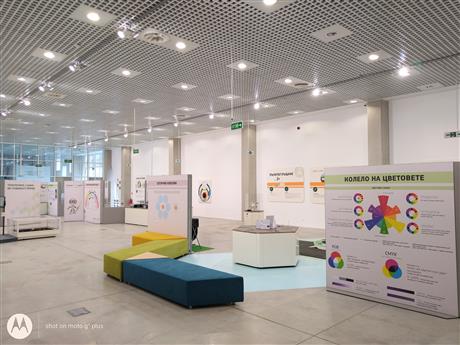 Summer is here, bringing its warm sun and carefree mood, giving us the opportunity to enjoy numerous adventures and discoveries. If you are curious and eager to expand your knowledge in the field of science and technology, summer is the perfect time to visit interactive centers like TechnoMagicLand.
TechnoMagicLand is one of the leading interactive centers for science and technology in our country. Located in Sofia Tech Park, it offers captivating and educational experiences for its visitors. In this amazing world of science and technology, you can engage with the interactive exhibits that allow for innovative experiments. You can learn about the latest trends and understand what the future holds.
Visiting TechnoMagicLand during the summer has many advantages. You and your family can enjoy interactive demonstrations, workshops, and lectures that are both fun and educational. From activities related to chemistry and physics to scientific experiments and investigations, TechnoMagicLand offers a wide range of engaging pursuits that will satisfy your curiosity. More information about the planned activities is available in our calendar.
Additionally, visiting TechnoMagicLand during the summer months allows you to escape the heat and spend your time in a pleasant and air-conditioned environment. You can indulge in interactive experiments, explore the science behind various physical phenomena, and take on different challenges.
So, if you want to spend your summer in a combination of entertainment and learning, don't miss the opportunity to visit TechnoMagicLand. Here, you will discover an exceptional experience that will broaden your horizons and inspire you for further discoveries. Make sure to check our location and operating hours in advance and prepare for an unforgettable summer adventure in the world of science and technology. We are always available to answer your questions and value personal contact. Feel free to give us a call at +359 889 805 995 for any inquiries.