Course "Minecraft for curious schoolchild"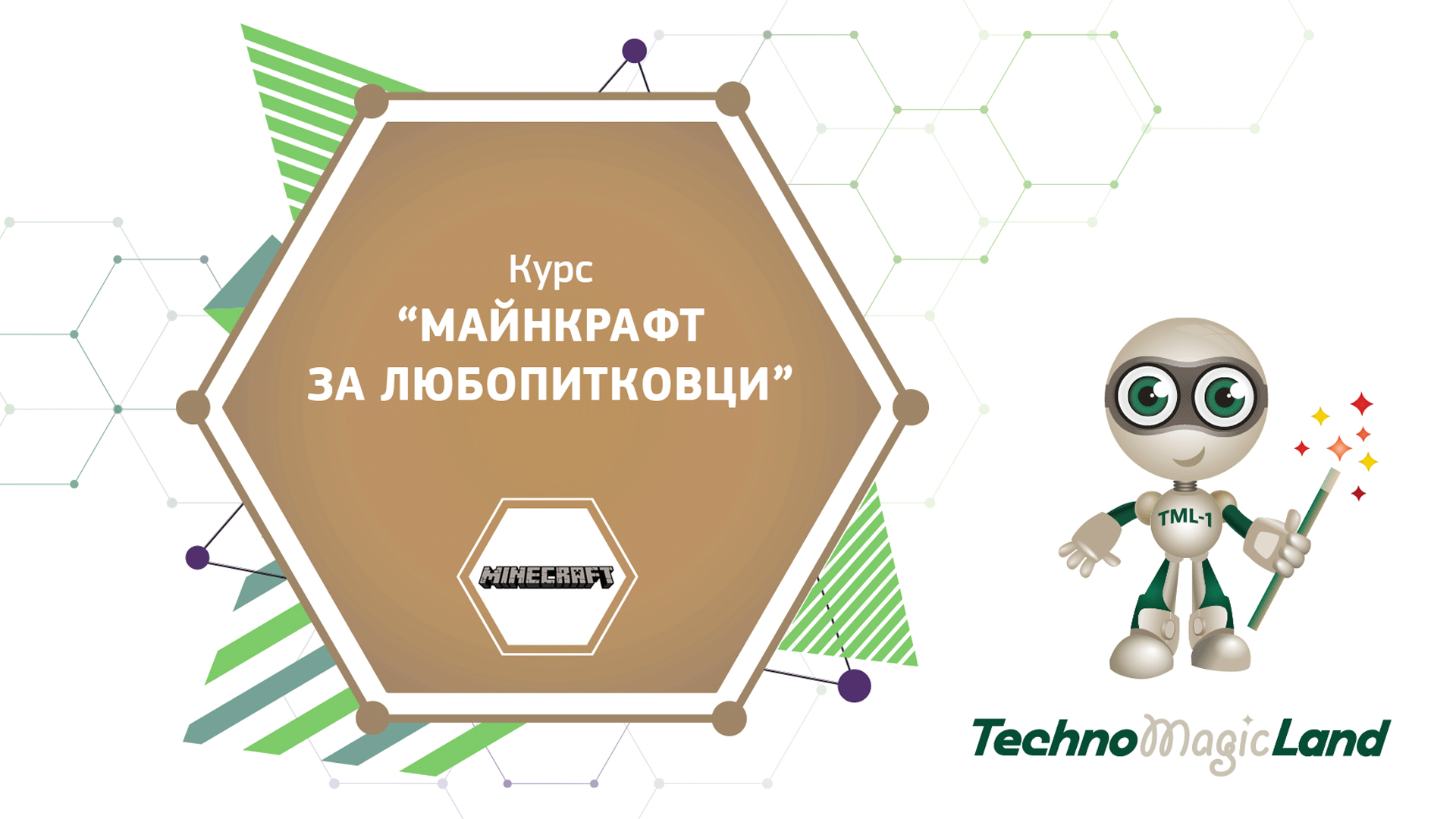 The unlimited world of Minecraft in 2019 became 10 years old. This anniversary, as well as the proven effectiveness of the learning platform, has given us the opportunity to develop a special course. This purpose of this course is to introduce some additional and less familiar functionalities that are not available in a popular version that is used in Game mode.
Together we will find the best way to deal with the challenges of the Survival mode and Creative mode. Making colourful torches, using knowledge of chemistry, the use of ice bombs and robots for construction works are only the small part of the functionalities what we will stop at.
The course will be very interesting for anyone who knows Minecraft as a platform just for fun and aims to build the knowledge that curiosity schoolchildren have received at school. Applied knowledge of computer modelling lessons and the principles of the Scratch platform are used. That is why the recommended age of the students is from 8 to 10 years. The approaches used in learning are "learning by play" and "learning by doing". There are three main steps in the program that are applied to solve modern educational tasks: Check it out! Add! Do it!
At the end of the training course, the curiosity schoolchildren will have a different perception for the game and will certainly have a new tool to support them to develop and maybe to build a career in the gaming industry. This industry is one of the fastest-growing nowadays industries that provide a range of opportunities similar to the field of Minecraft - the infinite!
The course style is to moderate and the activities are distributed in a balanced way so that lecturers can give personal attention to each learner. Learning tasks are designed to provoke creative thinking and comprehensiveness, the assessment of environmental factors and the approaches to their management. The pursuit of knowledge and discovery is encouraged, using the most inherent characteristic of every child - curiosity.
After the 5 days of creativity, teamwork and competition, we will try to inspire each participant to bring something less than the world of the game into reality.
Duration of the course: 20 school hours
Places for trainees in the course: 12
Fee: 190 лв.
Language of the classes: Bulgarian
Enrollment for the course is made possible by a parent or guardian by filling in the online form below or send us an email: office@technomagicland.com.
See our other courses on this link.