Reviews and Аwards
The opinion of our customers is extremely important to us. That is why we are constantly striving to get feedback from them to analyze it and become much better than yesterday.
---
---
"This is a really wonderful opportunity for kids. I understand why Bulgaria has produced so many geniuses."
Hiroshi NARAHIRA (Ambassador of Japan in Bulgaria)
"Great place for children to meet science! Even better, children can explain the wonders of science to their friends! Dare! Good luck!"
Nevena
"We admire this most wonderful museum in our country. He teaches generations!"
Solomon Passy
"To TechnoMagicLand with gratitude that it turns parents into curious ones too!"
Gergana Passy
"Today, May 4, 2019, my granddaughter Sofia Dimitrova and I visited you and thank you for the miracle you have created."
Alice
"Today, May 5, 2019, we visited the wonderful world of TecnoMagicLand with the children. We were fascinated by the responsiveness of the girls and boys, who with great patience showed and explained to the children everything that interested them. Thank you so much! I wish you to surprise the children in the future as well!"
(signature)
"We thank the entire TechnoMagicLand team for the kind hospitality and the perfect organization of our" I have a business idea "event for young people. You immersed us in the world of science, magic and discovery, and provoked us to always be curious about everything new and happening in our lives! Kind regards!"
AMS, CCC
"It is supreme here! It's great here! You have magical things and that's why your name is TechnoMagicLand. I don't know how you do it, but when I grow up I want to work here. Because here you work with children. With love from Sami!"
Samuil Videnov, 9 years old (Pernik, X Al. Konstantinov Primary School)
"It's amazing here! The highest thing on Earth!"
Emma Gospodinova Dineva
"In 2018 I was in Thessaloniki. There I saw a great museum full of games. I wished one day to have such a place in Bulgaria. Here, on June 10, 2019, my dream came true.
Stefan Grigorov (Finalist Innovation in Action)
"Thank you Techno Magic Land! We had a wonderful time! The kids really liked all the set-up & the experiments!"
Jaua, Ian, Amy
"It was a great experience and we will be back again. Extremely interesting value-added entertainment for young and old. Thanks to Martin for helping us enter the world of TechnoMagicLand. "
Anelia Todorova (Innovation in action)
"We are very impressed with the exhibition. We visited the museum with guests from Japan and it is no different from such exhibitions in Tokyo. Well done for organizing such a place in Sofia, the level is at the same height as the scientific and technical museums in Japan. "
Aoki Nikola, Shigeru, Kirilka Nicole, Anna Nikolovi
"The most interesting place for students in our country. Thank you!"
Laorchievi family
"The team is very nice. Their explanations are very accessible to those who do not understand. The experiments were very interesting, especially the first one. We will visit you again with friends.
I., S., A.
"Great place for kids to discover and love science. The experiments were interesting and fun and the information was presented. The team is kind, competent, helpful, just GREAT! We will definitely visit you again! "
Raya Yancheva
"To the TechnoMagicLand team! Many thanks for the wonderful work. Taking care of children means thinking about the future of the state. Thank you! "
With respect,
Delegation of the Republic of Uzbekistan
"Please do not stop there and continue your wonderful work, expanding it to the size of the universe."
E. Golenov (Deputy Prime Minister of the Republic of Uzbekistan)
"I am impressed by what I saw in TechnoMagicLand! I wish the team health and strength to inspire more children for science and technology! "
Krassimir Valchev (Minister of Education)

"Great place, we've been to all these museums in Europe. We put the Copenhagen Experimentarium in first place, just because it's bigger. I can honestly say that TechnoMagicLand is not inferior to him! We are proud of your idea, your initiative and entrepreneurship! All Bulgarian schools should gradually resemble TechnoMagicLand. Work in this direction. If our rulers don't care, let us ordinary citizens do it ourselves! Love you! Good luck!"
Draganov family
If you want to leave a review, you can find the review book in the TechnoMagicLand exhibition or leave a review on some of the electronic channels:
---
---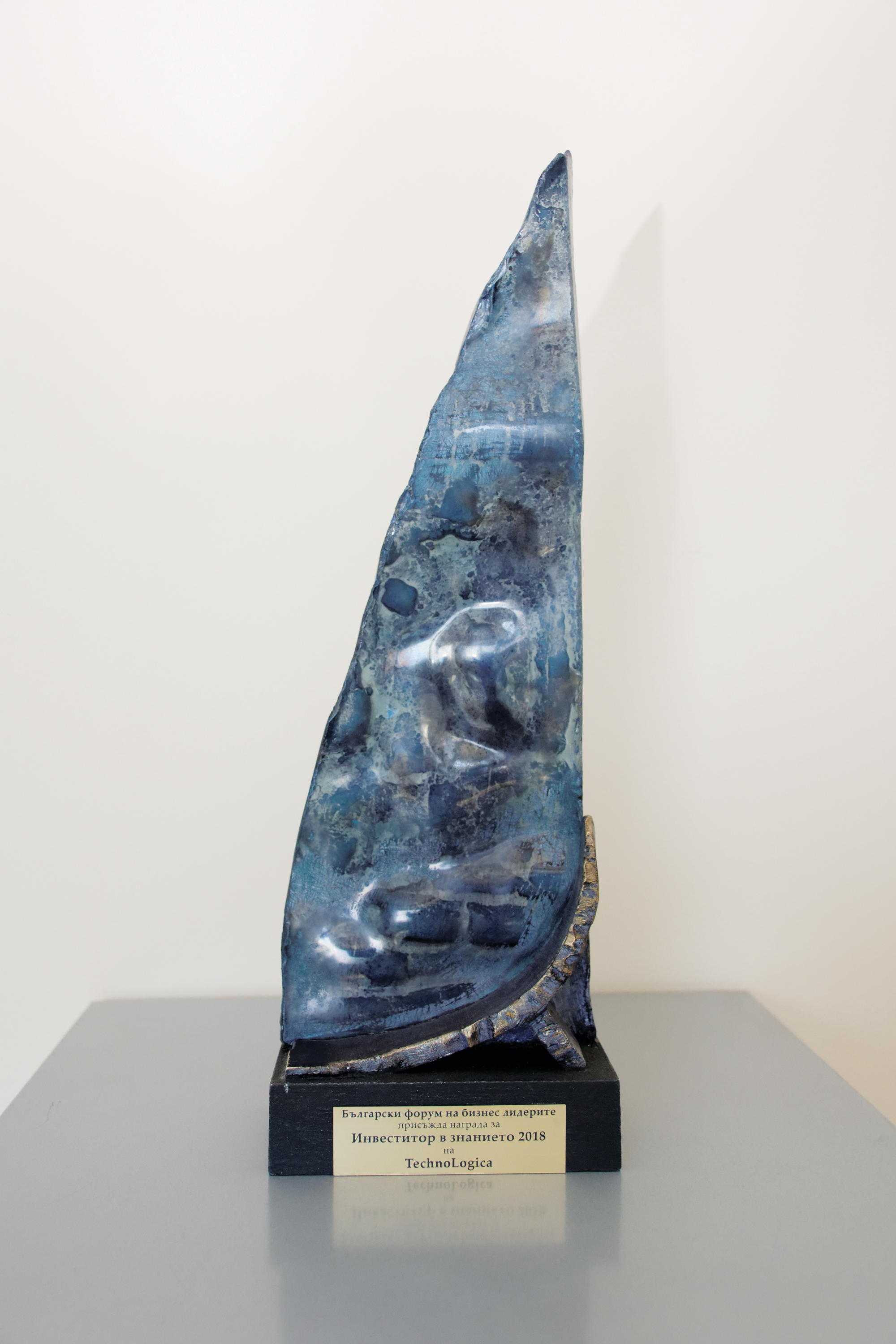 Investor in Knowledge Award 2018
---
This page is understandable for our English-speaking friends with the kind assistance of Gabriela Stoichkova